Welcome to the violet zone!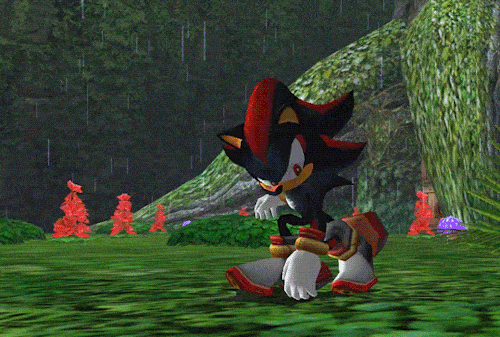 This is my own little space on the internet! As you can see, I love Sonic the Hedgehog. This site is practically "under consctruction" indefinitely. Remember to bookmark it and check back periodically for updates! You can see fun links on the side, and below you can see some fun stuff and updates and whatnot. I hope you enjoy your stay here! 😊
✨UPDATES✨
06/05/2022 - 11:00 PM: Added "Quiz" shrine, added more stamps. Be sure to check out my blog posts every now and then!

04/29/2022 - 2:13 AM: Removed "New" gifs on sidebar, added new item to "To-Do" list, added more to the Stamp and Pokemon shrines, added a Blog post, fixed various typos. In the future, small updates won't be marked on here (such as just blog posts).

04/27/2022 - 4:24 AM: Added "Blog" and posted my first Blog post, lowered musis volume, changed homepage music.

04/26/2022 - 2:07 AM: Added "Pokemon" shrine, tweaked "About" more, put a strikethrough the "Blog" link (unfinished), removed "New" from "About" link, added more stamps.

04/24/2022 - 8:11 PM: Added "Stamps" shrine, fixed "Shrines" page font, tweaked "About" a bit.

04/24/2022 - 12:32 AM: Removed "sites" link (moved to "About"), removed "Violet is feeling" (moved to "About"), added more 88x31 icons

04/23/2022 - 8:34 PM: Redid "shrines" homepage, edited some "About" content, fixed scrollbar in Luna Shrine.

04/23/2022 - 5:06 AM: Added "Shrines" homepage, fixed some site typos, fixed comments in "about".

04/23/2022 - 1:12 AM: Added About page (check it out!).

04/22/2022 - 4:35 AM: Added an intro page (with cache-deleting tip).

04/22/2022 - 3:25 AM: Redid entire website into what you see now.
✨TO-DO LIST✨
- Make "About"
- Add Shrine homepage
- More 88x31 icons
- Add more shrines
- Make "Blog"
- Change site music
- Add more stamps to stamp shrine
- Redo/Remake To-Do list
This page is protected by a
JAGUAR
Jaguars are both diurnal and nocturnal.
Get a webpage guardian here!